Apple 'repaired' thousands of fake iPhones before it smelled a scam
9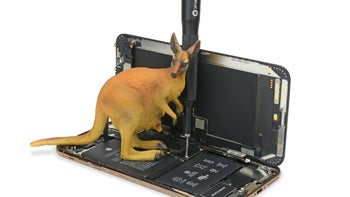 Counterfeit goods are a big problem for any established brand, but when Apple is involved, you know that there will be both demand and supply through the roof given the iPhone role as a status symbol, especially in Asia where most of the fake goods originate from.
Two Chinese students in Oregon, Yangyang Zhou, and Quan Jiang,
have been running
a fake iPhone repair scheme since 2017, it turns out, defrauding Apple of $895,800 in total, according to the company's estimates. They had bulk shipments of counterfeit handsets shipped to them from China, and submitted those to Apple as "iPhone won't power on" cases, both online and in stores. The replacement phones were then shipped back to the source in China who deposited money into Jiang mother's account he had access to in the States.
Apple "repaired" (most likely just swapped them for refurbished ones) and returned 1,493 of the more than three thousand fake iPhones that were sent to its service before it got an alert that something was amiss on a grand scale. When the situation was raised with Apple's fraud department in the summer of 2017, they sent Jiang two cease-and-desist orders to stop the scheme but got no response, presumably since the notices were sent to Zhou's listed address.
It's not clear if the fraud alert came within Apple, or the port authorities that have been investigating suspicious bulk iPhone shipments from China since the spring of 2017 but in any case, the scheme started falling apart for the two Chinese on an engineering student visa. Zhou's lawyer claims that his client will be "vindicated" as he did not know that the iPhones sent to him from China were counterfeit, and thought he was simply taking a cut for a service.
Ditto for Jiang, who has been accused of wire fraud, as well as trafficking in counterfeit devices, so we'll see if Apple manages to retrieve anything from the scheme, considering that the repaired real iPhones have already been sent to the vast Chinese prairies.
Recommended Stories