Apple could have launched a 5.7-inch iPhone 6, but Jonathan Ive decided it was too big
48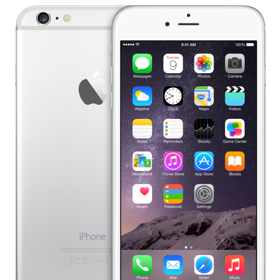 The New Yorker recently published a lengthy story on Jonathan Ive, Apple's chief designer, who's been responsible for the look of iPhones, iPads, MacBooks, and other Apple products released starting the late 1990s.
One of the most interesting facts that The New Yorker is revealing is the existence of a 5.7-inch iPhone prototype that could have become an iPhone 6 (instead of the 5.5-inch
iPhone 6 Plus
). Reportedly, iPhone 6 prototypes were first created a few years ago, and, according to Ive, "the first one we really felt good about was a 5.7 [inch model]." Ive and his colleagues carried various prototype sizes for days and, eventually, the chief of Apple's design decided that 5.7 inches was "way too big." 5.6 inches was also too big, so they settled for a 5.5-inch iPhone 6 Plus to be released alongside the 4.7-inch model.
Check out the source link below for the full story on Jonathan Ive. And, if you have (or plan to get) an iPhone 6, let us know if you think a 5.7-inch model would have been too big, as Ive believes.
source:
The New Yorker