Apple considers ending iTunes music downloads (UPDATE: it isn't)
13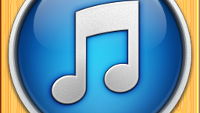 UPDATE
: Tom Neymayr, an Apple representative, quickly shot down the rumors - he revealed Apple is not going to kill of iTunes Music downloads anytime soon.
Streaming music is the new champion, replacing digital downloads of music. With that in mind, Apple is said to be considering ending music download sales from iTunes. There are two possible scenarios reportedly being considered. One would end song sales via iTunes within the next two years. The other possibility would be for Apple to allow iTunes music sales to hang around for another three to four years, before dropping the curtain on what was once the most popular way to sell music online to the public.
Another possibility said to be under discussion would end iTunes downloaded music purchases in countries where streaming is now prevalent, like in the U.S. and the U.K. In "Tier 2 and Tier 3" areas, iTunes downloads would remain the favored way to sell music for a brief period of time.
Sources close to Apple say that no matter what, the company will phase out iTunes music downloads with the current talk deciding "not on if, but when" music downloads should be permanently retired. But not everyone inside Apple is happy with the idea of pulling the plug on iTunes music downloads. After all, iTunes generates three times the revenue that Apple Music does.
Speaking of Apple Music, the service will be
the recipient of a huge update at WWDC next month
.
source:
BusinessInsider
,
ReCode