Apple cites the first and fifth amendments in filing that requests dismissal of Court Order
32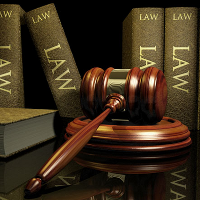 Today, Apple filed a motion with U.S. Magistrate Judge Sheri Pym, asking the court to vacate the order compelling Apple to hand over certain information to the government. The information is believed to be stored inside an
Apple iPhone 5c
used by deceased terrorist Syed Farook. Apple says that it provided other information to the government on December 6th (just four days after the attack that killed 14), December 16th and January 22nd.
Apple says that software to extract the information requested by the government does not exist, and Apple would have to build a 'Government OS' or GovtOS that would allow it to unlock Farook's iPhone. The company says that the government's demand violates its first amendment rights against compelled speech and viewpoint discrimination. It adds that it is being compelled to write software that undermines its values.
And by forcing Apple to develop software that breaks through the "security mechanism" of its own products, Apple claims that its "fifth amendment rights to be free from arbitrary deprivation of its liberties" are being violated.
Apple also argues that expanding the use of the All Writs Act to force Apple to create a version of iOS that weakens its security, is a "gross expansion" of the Act, and is counter to the Constitution. The Act allows U.S. courts to "issue all writs necessary or appropriate in aid of their respective jurisdictions and agreeable to the usages and principles of law." The government has used the All Writs Act before to request that Apple extract information from an Apple iPhone 5c in reference to another criminal case.
Later this afternoon, it was announced that Google and Facebook will be filing a joint amicus brief on behalf of Apple. Microsoft will be filing such a brief as well, although it is unknown whether its brief will be part of the one written by Google and Facebook.
Melanie Newman, a Justice Department spokeswomen, says that its lawyers "are reviewing Apple's filing and will respond appropriately in court."
source:
USAToday
,
TechCrunch