Apple asks court to sanction Samsung for leaking word of secret Nokia-Apple patent license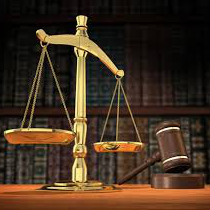 According to a filing made by Apple Wednesday in the U.S. District Court for the Northern District of California, Samsung executives received top secret information from the Korean OEM's attorneys. In the filing, Apple alleges that documents marked "Highly Confidential — Attorneys' Eyes Only," which contained information about an Apple-Nokia patent license, were handed to some top officials at Samsung. The documents were not to have gone to anyone who was not a member of Samsung's outside legal team.
U.S. Magistrate Paul Grewal, whose name has been mentioned by us many times before pertaining to Apple and Samsung legal issues, has set up a hearing for October 22nd. Before that date, Samsung executive Dr. Seungho Ahn, who was one of the recipients of the un-redacted confidential material, must sit for a deposition. Ahn, who is likely to take a real grilling from Apple's legal team, apparently used the confidential Apple-Nokia information in an attempt to win better terms from Nokia during Samsung's licensing negotiations with the Finnish based firm. Apple is asking the court to sanction Samsung for its actions.
"According to a declaration from Nokia's Chief Intellectual Property Officer, Paul Melin, on June 4, 2013, in a meeting between Samsung and Nokia licensing executives, Dr. Seungho Ahn informed Nokia that the terms of the Apple-Nokia license were known to him. Specifically, according to Mr. Melin, Dr. Ahn stated that Apple had produced the Apple-Nokia license in its litigation with Samsung, and that Samsung's outside counsel had provided his team with the terms of the Apple-Nokia license.

Mr. Melin recounts that to prove to Nokia that he knew the confidential terms of the Apple-Nokia license, Dr. Ahn recited the terms of the license, and even went so far as to tell Nokia that "all information leaks." Mr. Melin also reports that Dr. Ahn and Samsung then proceeded to use his knowledge of the terms of the Apple- Nokia license to gain an unfair advantage in their negotiations with Nokia, by asserting that the Apple-Nokia terms should dictate terms of a Samsung-Nokia license."-Apple's filing with the U.S. District Court
source:
Scribd
,
FOSSPatents
via
AllThingsD