Consumer group in China wants Apple to compensate victims of Apple ID thefts who had money stolen
21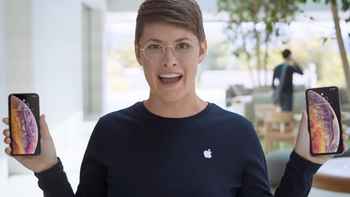 The China Consumer Association is calling on Apple to pay back victims in China who lost money because their Apple IDs were stolen. Earlier this month, Apple said that through an internal investigation, it discovered that a small number of its customers' accounts were hacked into with the use of phishing scams. These customers did not have two factor authentication enabled.
Apple says that this issue is related to
the rise in China of fraudulent iPhone warranty replacements
. This scheme, which has cost Apple billions of dollars, entails taking the components out of a stolen iPhone, replacing the parts with placeholders, and requesting a new replacement model under the warranty. The excised parts are sold on the black market as are the replacement iPhone units.
"We regret the inconvenience caused to our customers by these phishing scams. We are proactively identifying suspicious activities and reaching out to affected customers. We strongly advise all users to enable two-factor authentication, which prevents unauthorized access to their accounts."-Apple
In response to a statement from the Consumer Association's website, Apple says that it is attempting to contact all affected customers and strongly recommends that they enable two-factor authentication, which would prevent unauthorized access to their accounts. The company added that it is talking to customers to get their feedback, and is speaking with the "relevant consumer agencies."