Apple apologizes after six black teens are tossed from Apple Store in Australia
97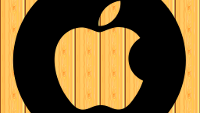 Apple apologized to six students in Australia, who were asked to leave an Apple Store in the country by a representative of the store. Video of the incident has been posted on social media, and on it you can hear the Apple Store rep vocalize concerns that the six might shoplift. All six of the students are black, and they received an apology from the store manager.
The video was posted on Facebook by one of the six boys involved, Francis Ose. Mohamed Semra, another of the students tossed from the Apple Store, posted on his Facebook page, "
They apologized, so we're chilling, no need to take it further
." All six are in Year 10 of their schooling, and attend Melbourne's Maribyrnong College.
The Apple Store rep can be heard on tape saying to the six, "
These guys are … just a bit worried you might steal something
." After the boys complain, the same rep says to them, "
End of discussion - I need to ask you to leave our store
." You can watch the incident unfold by clicking on the video below.
Thanks for the tip!
source:
BBC