Apple and Samsung file document for 2014 patent trial
18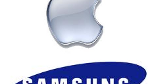 On Friday, Apple and Samsung filed a joint case management document with the Northern District of California court
in preparation for next year's patent trial
between the two tech rivals. The document lays out some of the ground rules for the trial that both sides seek. For example, in the filing Cupertino based Apple is asking that each firm be limited to 5 patents with a maximum of 12 claims. Samsung, the defendant in the case, agrees with Apple (don't faint) with the 5 patent limit, but not surprisingly seeks to limit the number of claims to 8. The trial, set to open in March, currently involves 16 devices.
Where there is a major disagreement between the two firms is in the
number of devices
to be included in the trial. Both companies are far apart in the number and names of the Samsung products that will be presented to the jury. Apple appears to be separating the devices involved depending on the build of Android that each device has installed.
While both Apple and Samsung prepare for next year's trial, Samsung is still in in the midst of its appeal of the first trial, which resulted in a jury awarding Apple a since-reduced $1.05 billion. Several of the devices that the original jury found to have infringed on Apple patents will be seen by a new jury after
Judge Lucy Koh vacated $450 million
of the original award.
source:
FOSSPatents
via
electronista