Apple Stores to allow customers to use U.S. carrier's early upgrade programs to buy the iPhone
7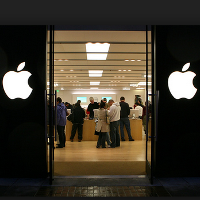 How would you like to use your Verizon Edge, AT&T Next or T-Mobile Jump! plans to get an early upgrade to the
Apple iPhone 6
from the Apple Store? Apple is working right now, on getting things into place so that this will be available to customers of those three U.S. carriers, before the iPhone 6 is launched. Currently, U.S. buyers of the Apple iPhone from the Apple Store, can purchase the device with a two-year contract at a subsidized price, or by paying full price for an unlocked variant of the phone. Last month, Apple started allowing those using a pre-paid network, or who pay month-to month for cell service, to buy a full-priced, unlocked iPhone from the Apple Store.
Verizon Edge allows customers to pay full retail price for their phone over 20 months. You can upgrade to a new phone as soon as 30 days has gone by as long as 60% of the phone is paid off. T-Mobile Jump! charges $10 per month to enroll in the plan, and requires that you pay off your phone in 24 monthly installments. Once you've paid down 50% of the price, you can upgrade to a new phone. With AT&T, you have 20 months to pay off a device, and you can upgrade once every 12 months. Considering that 80% of Apple iPhone units are purchased at third party locations, and only 20% are purchased directly from Apple, opening up Apple Store sales to the carrier's early upgrade programs could be quite positive for Apple.
Apple Store workers and Genius Bar employees will start to receive training on the plans from Sunday, August 10 to Thursday, August 28.
The 4.7 inch Apple iPhone 6 is expected to be unveiled on September 19th
with the larger 5.5 inch model believed to be scheduled for an October introduction.
source:
9to5Mac
via
MacRumors