Apple Store app updated to support Touch ID and two-step verification
7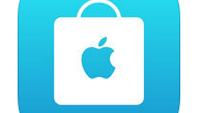 If you use the Apple Store app on your iOS flavored device, you should see a couple of changes as the app is updated to version 3.3. Users can now employ Touch ID to look at orders, retrieve EasyPay receipts and to reserve products. The first time you open the app after it updates, you will be asked to type in your password when you click to open one of the sections protected by Touch ID. After you do that one time, pressing on the Touch ID button should be enough to let the bouncer move the velvet ropes so that you can access these sections in the future.
The update also adds two-step verification to the app. This will be used only when placing an order. With this security feature, you type in your Apple ID and password and are sent a verification code to one of your iOS devices. Enter the code and your identity is verified.
The updated version 3.3 of the Apple Store app is now available from the Apple App Store where it is a free download. Besides the two-step verification and support for Touch ID, the Apple Store app is now available for use in a few new countries such as Turkey, Brazil, Mexico, Singapore, New Zealand, Taiwan, Malaysia, Philippines, United Arab Emirates, Belgium, Denmark, Finland, Austria, Ireland, Luxembourg, Norway, Czech Republic, Hungary, Poland and Portugal.
source:
AppleStore
via
9to5Mac
,
MobilePay