Apple Pencil 2 review: So good, it makes you want to buy an iPad!
19
With the new iPad Pro 11" and 12.9" (2018), Apple also launched a new Pencil model (let's call it Pencil 2), that is very different from the original Pencil, and is designed to only be compatible with these new iPad Pros (and probably future models). This new Pencil 2 brings a number of major improvements that make it a desirable investment, but it also comes at a steep price of $129.
The new Apple Pencil 2 features
So, what's new with the Pencil 2? Almost everything! It has a brand new design: while the original Apple Pencil had a fully rounded shape and a polished, glossy finish, the new one is matte and is flat on one side. This is a really interesting design, as it is very functional, but also a reference to a more traditional pencil shape.
As before, the Pencil 2 is fully pressure and tilt sensitive, so it hasn't acquired any new powers in this regard.
But, there is one major improvement!
Remember how that previous Pencil was criticized for not having an eraser functionality, like Microsoft's Surface Pen? Well, it does now, but unlike the Surface Pen, you don't have to rotate the Pencil in your hand to erase with its rear end. Instead, you just double-tap on the Pencil and that gesture toggles between your current tool and the erased (app developers can control this functionality). We find this to be a more convenient method of switching to the erased, as it means you don't have to physically turn the Pencil around in your hand each time you wish to remove something.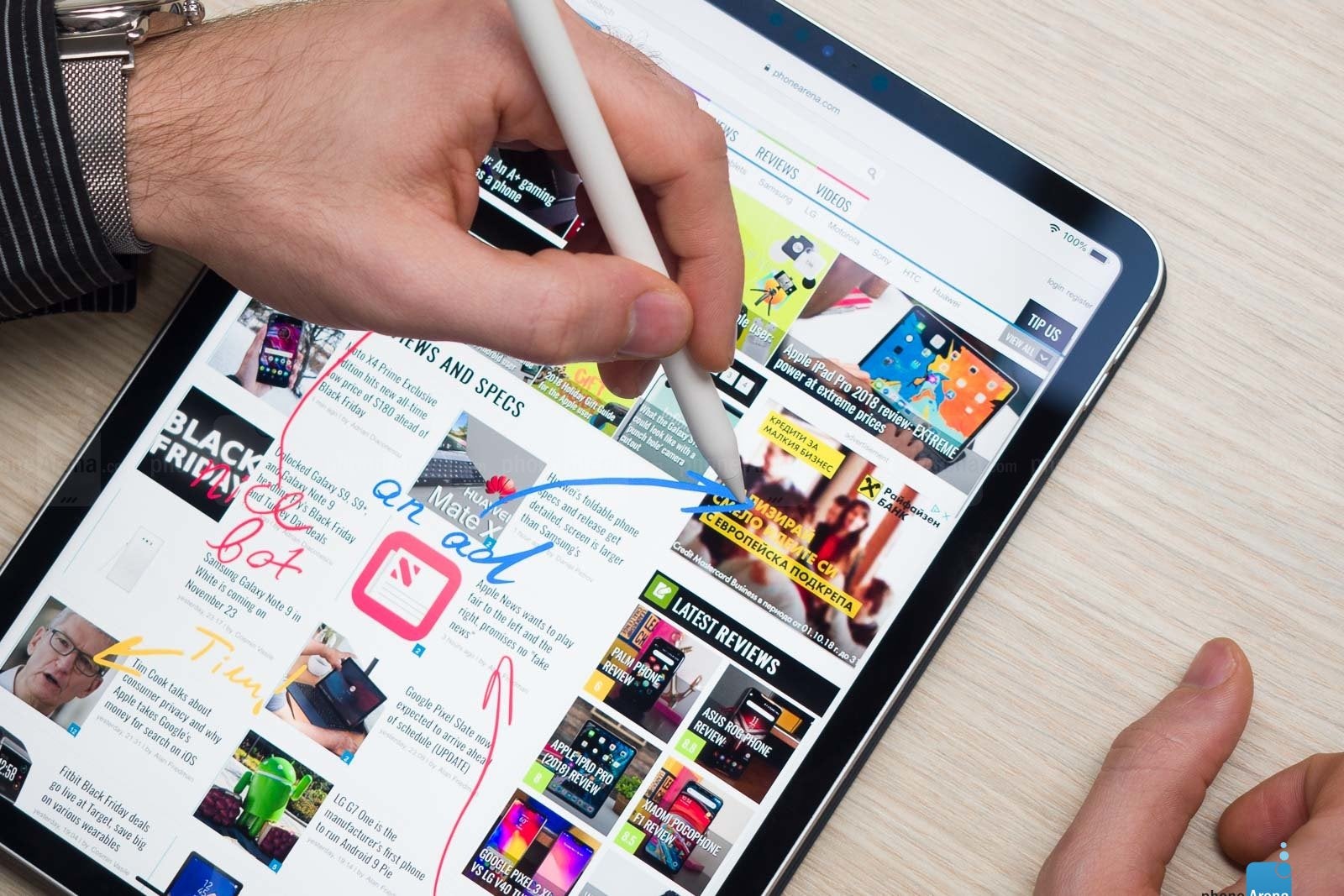 Aside from this, there is one more very, very big upgrade in the Apple Pencil 2, and it concerns the way you charge it!
So the original Pencil was ridiculed (perhaps rightfully so) because to charge it, you had to stick it into the Lightning port of the iPad, which both looked bad and made it easier to break its charging connector. Apple has taken this feedback to heart and has thus introduced a superb new way to handle all that. Now, the Pencil 2 and the new iPad Pros have a bunch of magnets inside. As you bring the Pencil to the iPad's side, it securely snaps in place and begins to charge wirelessly! It's a really cool new convenience feature which solves two problems: 1) the need to store the Pencil somewhere, and 2) the Pencil's charging.
Apple Pencil 2 performance
Writing with the new Apple Pencil 2 is a great experience. The pen has a very appropriate size and weight, and the feeling of the nib touching the glass surface is nice and reassuring. It's not exactly like writing on paper, but there is some resistance when sliding the Pencil 2 over the screen, so it's not an entirely alien experience.
Probably the best thing is the almost imperceptible lag when writing with the new Pencil. Thanks in part to the 120 Hz screen of the iPad Pro, there's an almost immediate response as you slide the Pencil over the display. If you don't go hunting for the lag, you probably won't notice it at all. This really helps writing with the Pencil to feel natural.
Apple Pencil 2 compatibility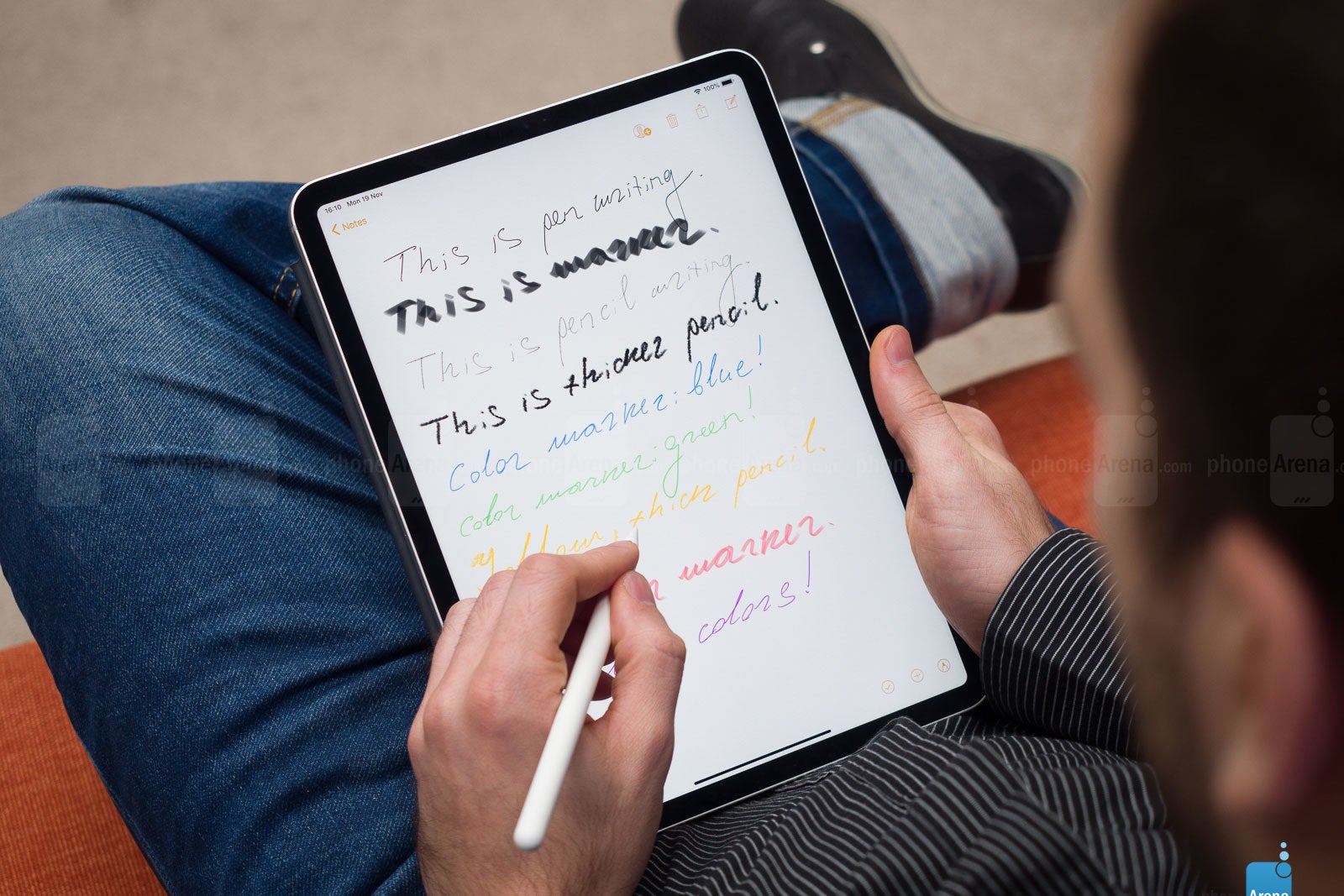 The bad news with the Pencil 2 is that you can't use it with older iPads (we tried). It will only work with the iPad Pro 11" and 12.9" (2018), and, we presume, future models.
If you wish to use a Pencil on an older iPad Pro or iPad 6th generation, you'll need to go for the original Apple Pencil, which isn't bad at all. Sure, storing and charging it will be more inconvenient, but at the end of the day, it has the same writing specifications, so what you can draw with the Pencil 2, you can draw with the original Pencil.

Apple Pencil 2 price bump: more expensive than the original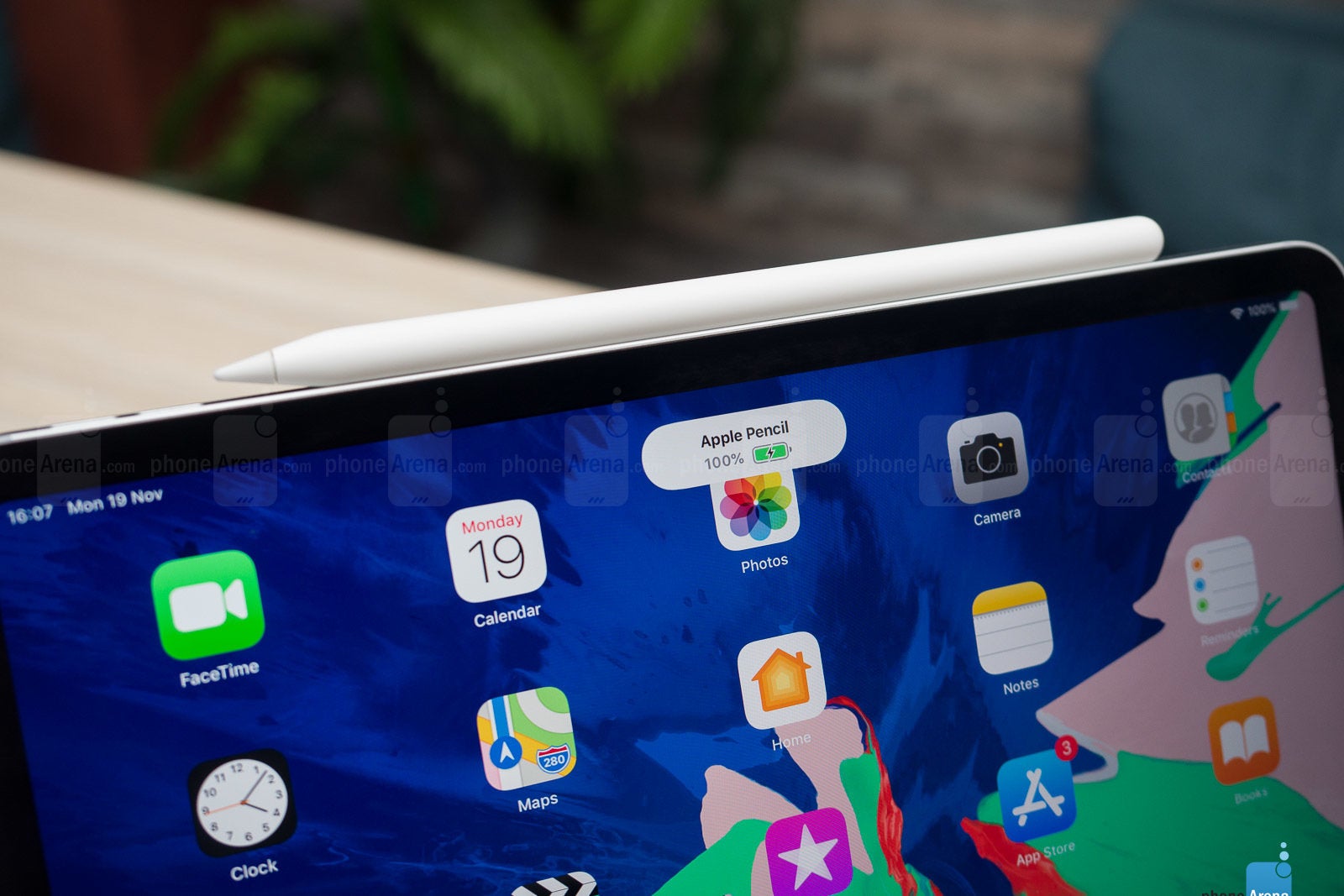 The reality of the situation is that the Apple Pencil is a separate purchase – you don't get one when buying a new iPad, although this would have been very cool.
Making matters worse is the fact that the Pencil 2 is debuting at a slightly higher price than its predecessor. While the original could be (and still can be) purchased for $99, the new Pencil 2 costs $129. Oh well, Apple seems to be raising prices across the board these days.
The thing is, if you've already bought a pricey new iPad Pro, adding $130 more probably won't make too much of a difference.
So, should you invest in it?
If you are a designer or do almost any kind of creative, visual work, then the answer would almost always be yes. If you're taking a ton of notes but for some reason find handwriting to be more efficient or convenient than typing on a keyboard, then the Apple Pencil 2 will also cover your needs very well. That is, purchasing one will make sense if you already have and use the iPad Pro for other things, and you're looking to expand the list of things you use it for. However, purchasing a new iPad Pro and a pencil just for digital note taking makes little sense.