Apple Pay may launch Oct 18, according to leaked memo
19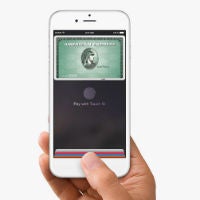 The assumption is that the official launch date for Apple Pay will be announced next week during Apple's announcement for the new iPad Air; but, until then, we only have rumors to work with. The rumors have claimed October 20th would be the date that Apple Pay gets moving, but a new leaked memo is saying that it will actually be next Saturday, October 18th.
The leaked has come out of Walgreens, and shows a memo that is prepping workers to be able to handle customer questions when they first attempt to use Apple Pay. The document doesn't really go into much detail, except to say that users will have to tap their iPhone 6 to the "upper portion of the pin pad". The explanation is fairly thin, likely because Walgreens workers have been watching random people pay with Google Wallet for a couple years now.
But, the more interesting part of the memo may be the idea of marketing that is going into it. It sounds likely that there will be display ads pushing Apple Pay, while claiming that this product will "reinforce [Walgreens'] position as a leader an [sic] innovator in the mobile world." We'd say, don't be surprised if there is a fair marketing push at all of Apple's retail partners (all of which have been accepting Google Wallet for a long time), like Disney, Nike, McDonalds, and Whole Foods.