Apple Pay may have loyalty rewards in the works
7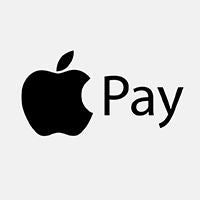 As we've covered before, Google Wallet may have been on the market for
two years already
, but it never quite caught on with users. Part of the issue stemmed from limited device compatibility for a long time, and a general lack of awareness that the product existed. Apple Pay quite obviously has no issues to worry about when it comes to awareness, but Apple might be looking into even more ways to attract users to the platform.
We've heard that Apple has "launch partners" with Apple Pay, but it has been unclear exactly what that might mean, because the retailers in question are simply the ones that have had NFC payments up and running for a while. But, a report from
Bank Innovation
claims that those stores might also be part of a loyalty rewards program for Apple Pay users. The word is that Apple wanted to push up the plans for this holiday season, but that kind of work is unlikely, so the more likely timetable for it would be with Apple Pay 2.0 next October.
The plan would apparently be a mashup of iBeacon, iAd, and Apple Pay. This would mean that iBeacon would recognize you when you enter a certain store, and iAd would push you a notification of a special deal in that store if you use Apple Pay. In the extreme, it could even mean free stuff. That's a pretty impressive plan, and it quickly becomes obvious why next October is the targeted time. Apple still needs to push iBeacon to more stores. Apple has already been quite aggressive, and has given away iBeacon for free in some cases, but would want more infrastructure for a plan like this.