Apple Pay adds 66 new banks and BJs support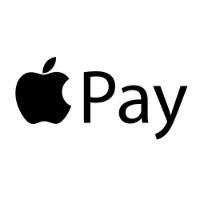 It's the holiday season, which means (in western culture at least) that it's the time of year where you fed the consumer beast as much as possible. Of course, a growing part of buying stuff these days is the ability to pay with your smartphone and there are plenty of ways to do that. But, each payment method needs the support of banks, so Apple Pay has added a bunch of new ones.
Apple Pay has 66 new banks added to its support roster, which brings the total number to more than 850 supported banks. Unfortunately, none of the new additions are big names, just a whole mess of local banks like: Bank of Colorado, Bank of Montgomery, Cedar Rapids Bank and Trust, Texas Capital Bank, and South Shore Bank, plus a lot of credit unions from around the country. The full list can be found at the source.
Additionally, there is also finally support for BJ's Wholesale Club store cards, which was one of the first stores to be announced with Apple Pay way back in June at WWDC. Other retailers have been slow to add support to Apple Pay (which seems odd, since many just need a simple recreation of a bar code.)