Apple: Open your heart to everyone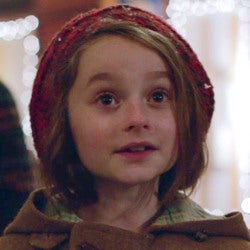 In the hours leading up to what will probably be the
biggest and busiest shopping event ever
, Apple has taken a moment to remind us about the truly important things in life. Instead of a loud holiday sale call to action, the iPhone maker has a different kind of message for us today.
In an eerie new video titled "Frankie's Holiday", we see Frankenstein as an embodiment of those who we perceive as different, strange, alien, perhaps even a bit creepy. And just like society tends to react with distress whenever such elements enter our world, so do the people in the video, who've gathered to celebrate in the center of a tiny town, become anxious as Frankenstein appears to join the other folk in the festivities.
OPEN YOUR HEART TO EVERYONE
But as it so often turns out, the mature voices of reason can often get weathered, or troubled, by life and its many burdens. This video is also a reminder to not lose touch with the quieter, yet divinely benevolent voice within, like the voices of those who're yet to be exposed to worldly matters. The point here is utterly clear: there is no innate harm in being different, or accepting the different; we can all be a little more inclusive, and a little more tolerant.
We know this lesson well, but we can't deny it has this peculiar habit of fading somewhat as time goes by, and as we keep ourselves distracted with our daily affairs. Perhaps this is precisely where the most magical time of the year comes in – to give us a gentle, friendly nudge to remember.