Apple: Only 1% of factory workers building our devices was overworked in January
24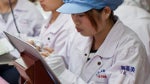 Apple has recently updated the Supplier Work-Hour Compliance chart on its website. This chart shows the percentage of supplier's factory workers assembling Apple devices, that are working no more than 60 hours a week. Starting with 500,000 employees in January 2012, the chart now covers 1,000,000 employees. The update shows that in January 2013,
99% of workers
experienced a work week of 60 hours or less. This comes after readings of 87% seen in September and November 2012, months when
Apple iPhone 5
production was rising to meet demand for the launch and for the holidays.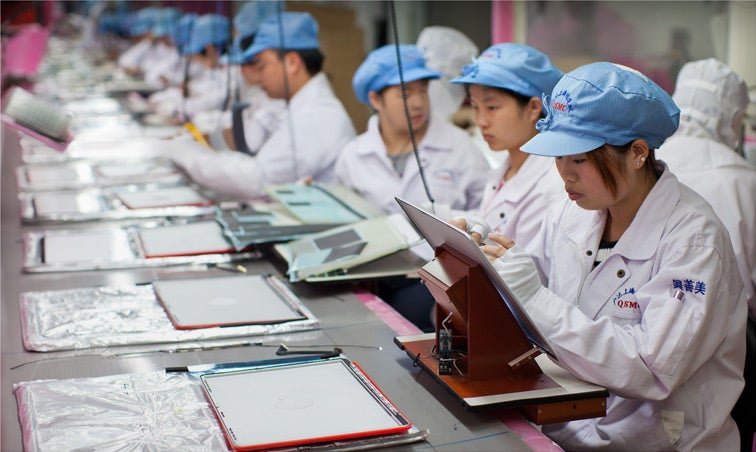 An assembly line in China
On average, Apple says that 92% of factory workers assembling Apple products are working 60 hours a week or less with the average worker punching a time card for
less than 50 hours weekly
. Producing the chart was a simple response to the problem of excessive overtime, but it seemed to work, according to Apple. The Cupertino based tech giant has a Supplier Code of Conduct that says that employees must be limited to 60 hour work weeks except in "
unusual circumstances
" (like when demand for a certain device is high?), and all overtime must be voluntary.
Besides keeping workers toiling for less than 60 hours a week, Apple says it has been stringent with suppliers to prevent
underage workers
from entering the factories. In its latest report, Apple says, "
In 2012, we found no cases of underage labor at any of our final assembly suppliers."
In one case, Apple found out that a specific labor agency was providing underage workers to a factory that Apple stopped doing business with due to its underage employees. Apple reported this to the provincial government which suspended the agency's license and fined it.
source:
Apple
via
TUAW

99% of the factory workers assembling Apple products work under 60 hours a week