Would you buy the Apple HomePod if it streamed Spotify or Google Play Music?
23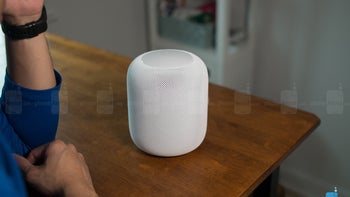 So, the
Apple HomePod
is finally out. Apple's own smart speaker... or just call it speaker with Siri? In any case, three things are known about it: it sounds great, it's a bit pricey, and it only streams music from Apple Music (alternatively, you can use AirPlay manually, but you know... every time!).
While it's no surprise that Apple released a product that is locked to its ecosystem, the fact that Apple Music is the only service that can play tunes on this speaker seems to be the major gripe for plenty of users, critics, and reviewers. So, we thought — would this be the only thing to keep people from buying a HomePod?
When you think about it — its $350 price is not incredibly outrageous when one considers Google's Home Max, which costs $400 more. And with its omnidirectional audio and deep bass, the HomePod seems to have the upper hand in sound. Sure, the Google Home Max still has the upper hand with AI, which may be a priority for you and that's fair enough.
But on to our question:
Would you buy the HomePod if it worked on 3rd party streaming services like Spotify, Google Play Music, Deezer, Pandora, et cetera?