Apple, Google, and Amazon accused of overcharging for tablet storage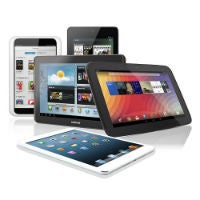 This is certainly not a new argument. The complaint about the premium put on more storage space in mobile devices is one that began with the original iPhone and continues to this day across all manufacturers and platforms, especially as expandable storage continues to disappear. But, while plenty have accused Apple, Google, Amazon and the rest of overcharging for tablet storage, now we have some hard numbers to back up just how bad the problem is.
As we all know, each storage tier on iOS products bumps the price by $100. The price difference isn't as bad with other tablets, but even so Amazon charges $40 more for each storage tier on smaller tablets and $50 on larger tablets. Google has followed the same structure as Amazon for its Nexus 7 and Nexus 10 tablets.
Well, a new report is saying that as far as component costs go, Apple pays less than $10 more for the 32GB storage module compared to the 16GB, meaning it is charging over a 1,000% markup on that upgrade. The markup isn't quite as bad on Amazon and Google tablets, but we're still talking about close to a 400-500% markup on those tablets.
And, worst of all is that these figures don't even take into account how much actual usable storage a customer will get when buying a new tablet. Apple and Google tend to be good about keeping system sizes smaller, but if you go for a Samsung Galaxy Tab 10.1 there will be about 6GB of storage lost just for Samsung's software.
Of course, all of this is from the standpoint of consumer rage. While we agree that Apple overcharges for storage upgrades, we would say that $40 to $50 difference makes sense. If the cost to the consumer were less than that, manufacturers would end up cannibalizing their own sales because no one would bother with lower capacity storage options.