Apple File System (APFS) to replace HFS Plus, will work on all Apple devices
6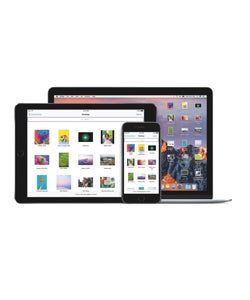 Apple has been working on a new proprietary file system for all its devices to replace the old HFS Plus. The new Apple File System (APFS) will be used by all Apple devices, which means that macOS, iOS, watchOS and tvOS will have a single file system to run on.
APFS didn't get any spotlight at this year's WWDC, but is nonetheless an important step toward a unified experience across wearables, mobile and desktop devices. Apple isn't all that keen on sharing a lot of details about APFS right now, but its developer portal offers some info for the curious:
The Apple File System (APFS) is the next-generation file system designed to scale from an Apple Watch to a Mac Pro. APFS is optimized for Flash/SSDstorage, and engineered with encryption as a primary feature.
APFS developer preview is available with macOS Sierra 10.12, with a final build aimed at a 2017 release. In its current state, the file system is still quite rough around the edges – which is to be expected from an early preview – in that it can't be used as a startup disk and doesn't run on Apple's proprietary hybrid Fusion Drives.
As for improvements over the current HFS Plus, Apple promises:
Apple File System supports nearly all of the features of HFS+, and offers improvements over HFS+, including 64-bit inode numbers, 1 nanosecond timestamp granularity, an expansive block allocator, support for sparse files, and a crash protection scheme.
Beyond the aforementioned Flash/SSD storage optimizations, APFS is expected to add copy-on-write metadata, space sharing, cloning of files and directories, snapshots and fast directory sizing, among other features. APFS is scheduled for an official release in 2017.
source:
Apple
via
Redmond Pie