Apple Clips on iPhone X updated with 360-degree selfie video recording, iCloud integration
5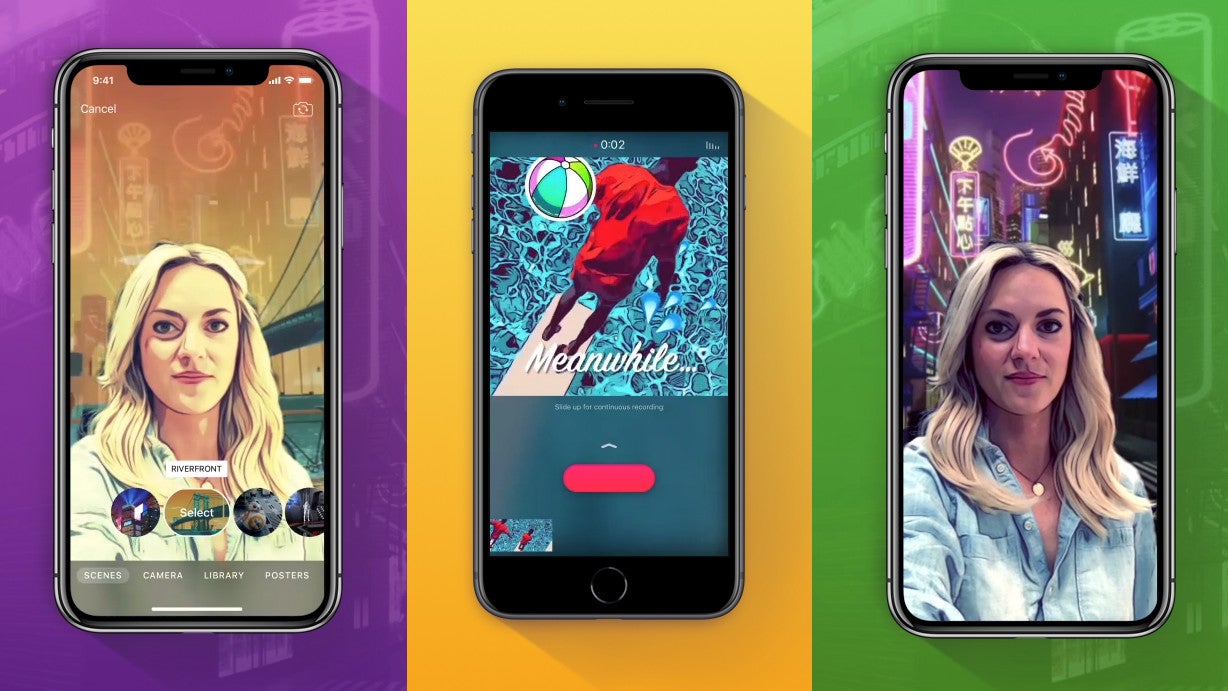 As it stands,
Apple Clips
is sort of a middle ground between iOS's automatic slideshow feature and the much more involved iMovie. The app was made with short videos in mind and offers users a wide variety of built-in image filters to toy around with, as well as the so-called Live Titles, which are basically animated (and optionally user-voiced) captions to go along with videos.
Clips launched back in March and now it's getting its second big update in the form of iCloud integration and 360-degree selfies. Dubbed Selfie Scenes, the new feature makes use of the TrueDepth front-facing camera of the iPhone X to detect a face, or faces, and then replaces the backdrop with a digital scene that you can walk around it in 360 degrees. It's like a green screen effect, only you don't need an actual green screen and the effect doesn't aim for photorealism, but rather stylizes the whole scene with a filter. This doesn't look bad, actually, as it helps create a seamlessness between subject and background, albeit in a heavily stylized fashion.
According to Apple, one of the goals of Selfie Scenes, aside from just fooling around, is to help content creators without a dedicated studio setup make better-looking videos from the comfort of their homes.
Another thing that the latest Clips update brings to the table is iCloud integration, which allows users to sync their Clips libraries between iOS devices and continue editing on another device. The update also adds some royalty free music to use as background music for your creations and also introduces minor refinements to the interface of the app. Since it makes use of the TrueDepth camera, Selfie Scenes is available only on the iPhone X, but iCloud support is going live on all supported iOS devices.