Apple CarPlay review shows what the new in-car infotainment system is all about
16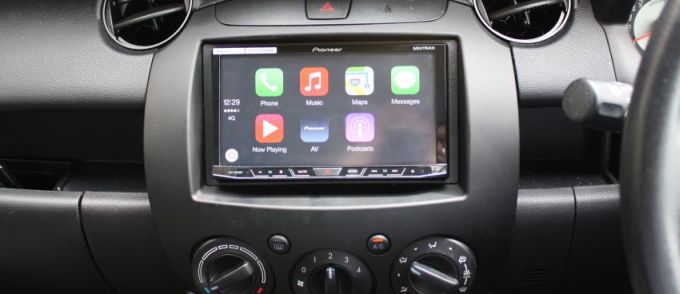 Back in March, Apple finally demo'd its widely-rumored CarPlay infotainment system for... well, cars! Months have passed, but so far only a few 2014 models from the likes of BMW, Ford, and Mercedes offer support for it. Unfortunately, for the majority of the population, a brand new car is out of reach. Thankfully, CarPlay will also be available through third-party infotainment system suppliers, like Pioneer, who promised to push firmware upgrades to select existing models with CarPlay baked in. An Australian car blog finally received the update for theirs (AVH-X8650BT) today, and wasted no time to publish a review.
As mentioned, CarPlay isn't available on older models, but Australian
EFTM
had no problems fitting said existing Pioneer system into their 2010 Mazda 2. In other words, CarPlay won't be out of reach, and will be available for the more adventurous among us, so long as they're willing to retrofit and important controls aren't depending on their existing system (e.g. AC controls).
If you haven't come across Apple's infotainment software yet, you'll be delighted to hear that the interface is familiar and, for the most part, identical to what you have with iOS 8. One of the most valuable features of CarPlay is Apple Maps -- a full in-car navigation system with some extras on top. CarPlay can also perform calls (through your iPhone), and you call out the name of the contact you want to get to. Incoming messages are similarly hands-free as they're read out to you (and you can answer with voice commands) -- the idea being that you need your eyes on the road (preferably) at all times.
Pioneer models that will get the firmware upgrade include the AVIC-F60DAB, AVIC-F960DAB and AVH-X8650BT. New units of those same dashes will come pre-loaded with the CarPlay update starting December. For the full review, go to the source.