Apple announces iPhones can now be repaired at all Best Buy stores in the US
8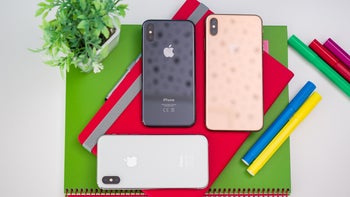 Apple and Best Buy have teamed up to make it easier for iPhone owners to have their devices repaired when the need arises. The Cupertino-based company announced that all Best Buy stores in the United States will now be able to provide expert service and repairs for Apple products.
According to the
announcement
, Apple's expansion to every Best Buy store across the US, will enable more convenient access to Apple repairs to customers in cities including Yuma, Arizona: Sioux City, Iowa; Twin Falls, Idaho; Casper, Wyoming and Bismark, North Dakota.
In addition, Best Buy's Geek Squad has more than 7,600 newly Apple-certified technicians that will be able to offer same-day iPhone repairs or to service other Apple products that customers bring to Best Buy stores.
We love being there for our customers no matter what their Apple need is, from helping them choose the right device, to offering AppleCare protection and now helping fix their devices. We've always enjoyed a great partnership with Apple and we're thrilled that, together, we can better serve our customers.
If you didn't know, Apple-certified repairs at an Apple store or an authorized service provider are performed by trained experts who use original Apple parts, so, basically, each repair is backed by Apple.
With the addition of all the Best Buy stores in the US, Apple now has more than 1,800 third-party authorized service providers spread across the country, on top of the Apple retail stores that have the qualified staff for repairs.
The number of third-party Apple authorized service providers has tripled in the last three years, to the point that eight out of ten Apple customers will be within 20 minute reach of a service provider.