Apple App Store sales surpassed $20 billion in 2015, but slowed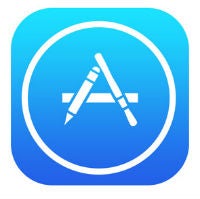 The iOS App Store has been a juggernaut since it was first set in
motion
alongside the iPhone 3g, but the platform is starting to slow down a bit. The latest numbers say that Apple had a banner 2015 with more than $20 billion in App Store sales, but those sales are also said to be slowing down compared to where the numbers could have been.
According to the Wall Street Journal, these sales numbers equate to about 43% growth year-over-year in revenue for the App Store (based on reported payouts to developers), which is still mighty impressive, but it does mark a slight decline because Apple had said the App Store grew 50% from 2013 to 2014.
Apple also noted that this holiday season was huge for the App Store. Over the two weeks ending January 3, Apple said customers spent over $1.1 billion on apps and in-app purchases, and the App Store set back-to-back weekly records for traffic and purchases. New Years Day 2016 became the biggest day in App Store history with customers spending over $144 million, breaking the record set on Christmas Day one week earlier.
The App Store is very very big business all around and Apple wasted no time noting how big it has gotten. Apple claims that it is "now responsible for creating and supporting" over 1.4 million jobs which "are attributable to the community of app creators, software engineers and entrepreneurs building apps for iOS, as well as non-IT jobs supported directly and indirectly through the app economy." Apple also claims the iOS app economy created 1.2 million jobs in Europe and 1.4 million jobs in China.