Apple's AirPods 2 have seemingly been certified by Bluetooth SIG
18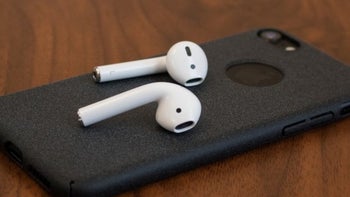 The original Apple AirPods
Although the decision to remove the headphone jack from its phones was met with quite a bit of criticism, there's no denying Apple's wireless
AirPods
have proven extremely popular among consumers. But for almost an entire year, reports have been pointing towards a second-generation of the accessory. And now it appears that they may actually be on the way.
Revealed by a recently-published
Bluetooth SIG listing
, Apple has been granted a new certification for a product that, just like the original, will be known as AirPods. The posting itself includes two model numbers – A2031 and A2032 – which confirm that these aren't the original pair – the current AirPods go by the model numbers A1722 (Left) and A1523 (Right) – and thus suggest that it could be the updated version that has been rumored for some time.
Other than this, the certification listing only confirms that the next-generation pair will support Bluetooth 5.0. However,
recent reports
have suggested that an improved battery life will arrive alongside always-on Siri. Furthermore, improved audio quality is to be expected too.
Typically, when products receive their Bluetooth certification, a release is just around the corner. But with Apple's hardware events seemingly over for the year, an updated pair of AirPods is now not expected until Apple's next product launch in March, where it may also unveil
a new iPad Mini
.