Apple A6 chipset getting trial runs in the TSMC foundries
9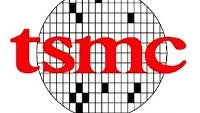 Apple's next generation mobile chipset, codenamed A6, is being produced in small doses at the TSMC foundries, for testing purposes. Even though TSMC is the largest independent chip foundry, a huge customer like Apple will be hard to accommodate in sufficient quantity and quality in a heartbeat, regardless of
how fast Cupertino wants to break away from Samsung
.
Moreover, a rumor appeared yesterday that Apple's next iPhone delay has been due to the
dual-core A5 overheating
when moved from the spacious iPad 2, to the crammed innards of an iPhone. Foxconn already complained that the next iPhone is difficult to manufacture, since a bunch of components have to be fit flawlessly in a thin body, so heat dissipation issues in the test runs are not out of the question.
source:
TUAW