Apparently the Galaxy S 4 launch went so well, Samsung now has 3 CEOs
34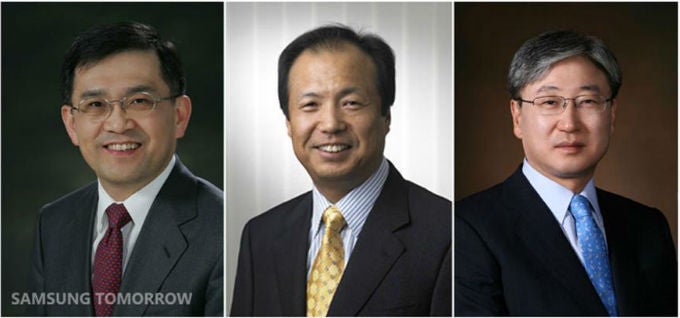 It is official, Samsung is a triumvirate. In a somewhat strange move yesterday, after the launch event for the Samsung Galaxy S 4, Samsung decided to add two more CEOs to its corporate roster. This means that Samsung now has three CEOs in total, which seems a bit like overkill at first. So, the way it is going to work is that Samsung presidents Yoon Boo-keun and J.K. Shin have been appointed co-CEOs of Samsung Electronics, joining current CEO and vice chairman Kwon Oh-hyun, who has been CEO since June.
The move does make some sense though, because it seems like Samsung is planning to give each CEO one of the major divisions of the company to oversee. Kwon Oh-hyun will continue to run Samsung's semiconductor division, which produces computer memory and of course the Samsung Exynos line of mobile processors. Yoon Boo-keun will continue to oversee Samsung's consumer electronics line, which makes TVs, appliances and the like. And, J.K. Shin will continue to be in charge of Samsung's mobile electronics division.
According to a statement by Samsung, "The new leadership structure will serve to clarify and enhance independent management."