App spotlight: Socratic will do your homework for you
3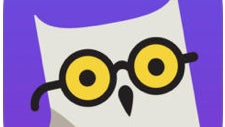 High schoolers these days are often bombarded with homework: from maths to the sciences, history and English, it can be tough to even get your homework ready in time.
Luckily, technology is here to help: a new app called Socratic that is free and available for iOS devices will do your homework with a step-by-step explanation, so that you can understand the solution to problems.
And while many will use it to just quickly skimp through their homeworks, the app is also a great tool for those stuck solving a problem at a particular point and looking for a tip and some help.
A high-schooler just a few years ago would kill to have something as convenient as Socratic (we know we would!). Some may say that having your homework served on a plate may not be good for developing critical thinking, but the contrary point is that having such an app will help kids who struggle keep on and will help have them engaged more often. In either case, you can check out this cool homework-solving app right below.
Recommended Stories