App spotlight: MX Player for Android plays everything
17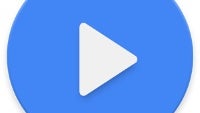 Labeled simply as "the best way to enjoy your movies", MX Player for Android must be familiar to many of you right now. It's one of those rare apps that get everything 99% right. It has a minimal interface that never gets in the way. It was the first to bring multi-core decoding to Android devices. It controls via pinch-to-zoom, zoom-and-pan fingerstyle gestures. Hardware acceleration makes sure you're getting optimum playing speed. Oh, did we mention subtitle gestures? Put your finger on the screen and swipe upwards, downwards, or to the sides to move text around or get to the previous/next piece of dialogue. How cool is that, and how many players have it?
Format support, you asked? This bad boy comes with codec support for 3gp, avi, divx, f4v, flv, mkv, mp4, mpeg, mov, vob, wmv, webm, xvid, and many more formats. You can even select which decoder should handle which file type by yourself. Subtitle and audio formats are a plenty too - whatever you got, MX plays it. Other cool perks are the Background play feature that lets video files (or just their audio) run in the background while you work with other apps.
MX Player has a free (ad-based) and Pro ($5.70) versions in Google Play. Both are ready to use immediately after install, which means you'll simply load up your movies, tune some playback settings if need to, and enjoy your content.