App Store glitch is now resolved, iOS 3.1.3 users rejoice
3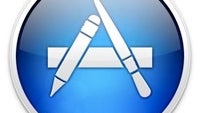 Apparently, the prayers of all the
iPhone owners that suffered from an App Store blackout
have been heard. The glitch that we reported yesterday about – the one that rendered everyone holding on to an iPhone or an iPod touch running iOS 3.1.3 or earlier unable to use Apple's marketplace from their device, has been resolved.
Word comes from the Apple Support Communities thread where many users are reporting that they can download and install new apps without much trouble. Still, there are those among them who say that certain features, such as the list of featured applications or the update panel are misbehaving, but for the rest of the pack, everything seems to be fine.
What exactly caused the bug to occur is something that Apple has not disclosed yet, and likely never will. Nevertheless, what really matters is that it has been taken care of. If you were among the ones affected by the glitch, feel free to check whether your iPhone or iPod touch is working properly again, and if there is still something that needs fixing, do not hesitate to let us know by dropping a comment.
Recommended Stories