App Ops brings per-app permission control to most rooted Android devices
15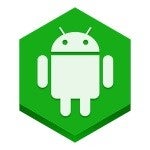 You heard the news that Google is bringing back per-app permission control in Android M, right? It's a feature that totally makes sense, especially since Apple has been pulling it off in iOS so elegantly for some time.
Anyway, you don't need to wait 'till your device gets the dreamed update. If you have a rooted phone or tablet running Android 4.3 or later, you can always give App Ops a try. The app kind of masks itself as an activity within the Settings app, and lets users enable or disable permissions on a per-app basis - you know, read contacts, write contacts, access location, stuff like that.
The app is built off Google's original implementation, which ended up as part of KitKat for a short while before Sundar & co axed it due to bugs. Thus, it's not going to let you modify each and every possible permission out there, but it does pretty much give out the keys to the store anyway.
App Ops has free and paid versions available. The paid Pro version costs $2 (though it's currently on sale for $1) and gets rid of the ads. We suggest you try the free version first, because App Ops is not guaranteed to work on each and every Android device out there without a hitch.