Another day, another Sony Xperia Z4 camera sample leak - just look at those natural colors!
25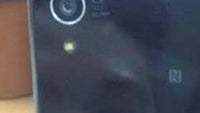 Another day, another Sony Xperia Z4 leak sprouts. Whoever is the lucky person wielding it, they are surely enjoying the hot-shot Sony flagship in the great outdoors, snapping photos of the gorgeous nature. Joy like this definitely has to be shared, which is why we have two more snapshots taken with the Xperia Z4 to show you after
the first one that leaked a few days ago
.
The Z4 seems rather promising in the camera department - it is equipped with a 20MP cam sensor which doesn't present a more impressive case than the Samsung Galaxy S6 & edge do when it comes to fine detail, but makes up for that with remarkably natural colors. That's pretty nice considering the Xperia Z4 most likely runs pre-production software.
Once again, the photos are sized an ample 5,248 x 3,936 pixels, which corresponds to 20MP resolution and makes for huge ~10MB images. So prepare your internet connection for a grueling workout and proceed to the gallery below, where the awesomeness awaits. Zoom in, scroll around, check out the details, and tell us what you think in the comments!
via
XperiaBlog