Anonymous party seeks re-examination of two more Apple patents
12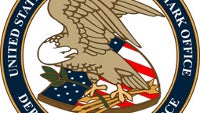 The USPTO has received a request from an anonymous party to
re-examine
two of Apple's patents. US patent 7,663,607, covering multipoint touch screens, and US patent 7,920,129 involving a "
double-sided touch-sensitive panel
" are now both up for review. Apple had planned on using both patents against Samsung in last year's high profile patent trial, but dropped them from its final list of claims after judge Lucy Koh requested each side reduce the number of claims to streamline the trial.
Apple's decision to drop the two patents from its case against Samsung not only had to do with Judge Koh's request to cut the number of claims, but also was based on the feelings of the Cupertino based tech firm's legal team that these two patents would be too technical and thus hard to explain to a jury. Since they were removed from the list of claims 'without prejudice', Apple can bring them up again, if it so chooses, in a future case. But Apple has decided not to list them for the
next Apple-Samsung patent trial
scheduled to begin this coming March.
The anonymous request to re-examine the two patents could eventually culminate in the invalidation of both of them, although that will take time. To give you an idea about how long the whole process takes, consider the infamous rubber banding patent. In the middle of last year,
the USPTO started the process of re-examination of that patent
and Apple doesn't expect an answer on that piece of Intellectual Property until 2017.
source:
electronista