Angry Birds Space gets new "Utopia" levels, no Simpsons in tow
5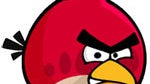 Rovio's newest member of the Angry Birds franchise – Angry Birds Space – got an update today to 1.2.x, bringing the newest set of levels to iOS and Android device owners. The new levels take place on "the delicious food planet of Utopia", a planet that features levels filled with "popcorn, cookies, and candy apples" that those dastardly pigs want to eat (pigs normally eat something called "slop", so how can you blame them?).
The levels allow you to bounce your angry avian protagonists off of jelly trampolines, and pop corn to "create some delicious mayhem." The ten new levels are great fun, but they don't feature a tie in with The Simpsons, as
some had speculated
when Rovio provided their first glimpse of an over-sized pink donut planet.
While working with pop icons like Bart and Homer Simpson may have brought even more fans to the Angry Birds franchise, the new game has seen unprecedented success anyhow, becoming the
fastest growing mobile game
of all time as it racked up more than 50 million downloads in its first 35 days. The success of the Angry Birds franchise has helped Rovio become one of the hottest companies in mobile gaming, and they are expected to file for an
initial public offering
sometime in the next year..
Market links:
Play Store
,
Apple App Store