Android users: Are you using a custom ROM?
81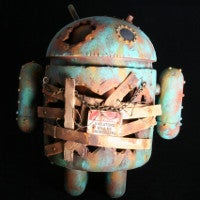 As is the case in desktop computing, the open nature of Android, along with its ubiquity, are among the main reasons for the proliferation of just as fierce, and quite large, community of modders. From first-timers that just want to get their hands dirty, down to enthusiasts that mostly communicate in alien initialisms that you can't figure out, it's fair to say that general Android modding is at an all time high.
But none of that would be possible without a dedicated group of developers who slave away for free just so those same modders have cool stuff to play with. And while there are quite a few modifications you can carry out without having to install a different version of the software (or ROM), custom ROMs still are quite popular. But are they as popular as a few years back? We'll probably never know, but it's worth finding out just how many among our readers do use one.
So for today's poll, we're asking that you indicate whether you're using the version of the software that was available with your phone out of the box, or if you've successfully managed to "flash" (read: install) a custom solution based on it, or something else. Let us know by voting!