Android tablet population estimated at 1.2 million
26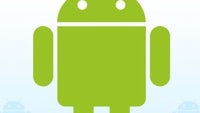 While nobody would argue that
Android smartphones are abundant these days
, the situation with tablets running Google's mobile platform might not be so bright. According to an estimate given by the guys over at Daring Fireball, there may be as little as 1.17 million Android tablets currently in use worldwide.
Coming up with this number did not require any elaborate calculations. The estimate took into account some statistical data provided by the Android Market, which showed that between June 24 and July 1 of this year, only 0.9% of all devices that have accessed Google's software marketplace boast a screen size of 7 inches or above. Multiply that by the number of total Android devices out there, which Larry Page himself announced to be 130 million, and the result leads us to believe that
roughly 1.17 million Android tablets have been sold and are in use today
.
The actual Android tablet population is surely above that number considering the short time span, over which the statistical data has been collected. However, it isn't exactly clear by how much as an official statement from Google is yet to be made. In comparison, Apple's iPad is selling like hotcakes with an estimated 28 million units sold by the end of June 2011. Maybe that is why it is much easier to spot someone using an iPad rather than a Galaxy Tab, for example, while having their Frappuccino.
Nevertheless, other studies show that
Android tablets are quickly picking up pace
, so it might not be that long until the supremacy of the iPad gets challenged. However, that is not likely to happen until the number of tablet-optimized Android apps reaches a reasonable amount.
source:
Daring Fireball
via
MobileBurn