Android musicians: Lollipop update for the Galaxy S5 finally reduces audio latency. Vanilla Android 5.0 - not so much
9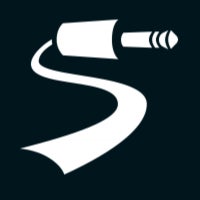 A few months ago, Samsung did something impressive with the software in its newest
Galaxy Note 4
and
Galaxy Note Edge
devices – it reduced the latency in real-time audio processing to a usable pace, which has most definitely peaked the interest of musicians around the globe. Audio processing and the ability to hook up your mobile device to become a music-creating rig has been an iOS-exclusive territory for some 5 years now, as Android has been notorious to delivering huge delays between input and actual audio output – something that greatly cripples any attempt to play music through a device.
What Samsung did
was – it developed a special audio driver, which minimizes audio latency and allows the mobile device to be connected to a 3rd party audio interface (a piece of external hardware, needed to connect to a specific audio rig). The effort was backed up by IK Multimedia – the company that has been spearheading the creation of musician-oriented software and hardware for iOS since 2010 – which
released its Amplitube
guitar processing app and an iRig interface to work with Sammy's devices.
Back then, the official info on the new audio features promised that the "Professional audio system" driver will be coming to other top-end Galaxy devices – meaning the
Note 3
and
Galaxy S5
– and it seems it'll be arriving to handsets with the Lollipop update. Indeed, Galaxy S5 owners, who have installed the latest firmware from Samsung can now enjoy minimum audio latency on their handset and go ahead and jam anywhere and anytime. Sadly, the Note series are yet to get their upgrade to the newest software.
And what of the rest of Android devices? Well, Google has been promising to work on audio latency issues for quite a while now – Lollipop was supposed to take care of this issue, or at least address it in some way. But, apparently, it has yet to deliver, as can be seen in the second video below.