Android likely going to be targeted by European regulators in antitrust action
27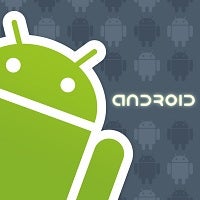 Google has been under
some measure of scrutiny
by regulators since anyone can really remember. Like other tech-titans, Google has been examined for a variety of reasons, mostly due to antitrust issues due to the fact that pretty much everyone uses Google as a search engine.
Eyes are also the Android operating system, and again, it is also due to the fact that nearly everyone uses a smartphone with Android on it. The European Commission is upping the number of inquiries to companies that work with the OS, building on data collected over the past few years.
These inquiries are basically questionnaires asking companies about if Google required, either through written or unwritten communication, that competitive apps not be pre-installed on Android powered devices.
The regulators are asking for any and all relevant communications from the past 7 years, presumably to establish a trend of behavior. The questionnaires are 40 questions long and will be completed by September.
We all know that Android is a "come one, come all" free to use platform, but to also have access to Google's services there are a number of hoops that need to be jumped through. So, the European Commission is looking to find out if companies were prevented from installing applications that might directly compete with Google services like maps, and search.
Once the questionnaires have been compiled and answers cataloged, it is likely some type of formal investigation into Android will begin.
Google owns the European market and has been investigated due to taxes, privacy, and business practices. Android is not really any different than what Microsoft has endured with Windows, both of which have gone through the regulatory wringer over the years.
source:
re/code