Android in-car concept demonstration
6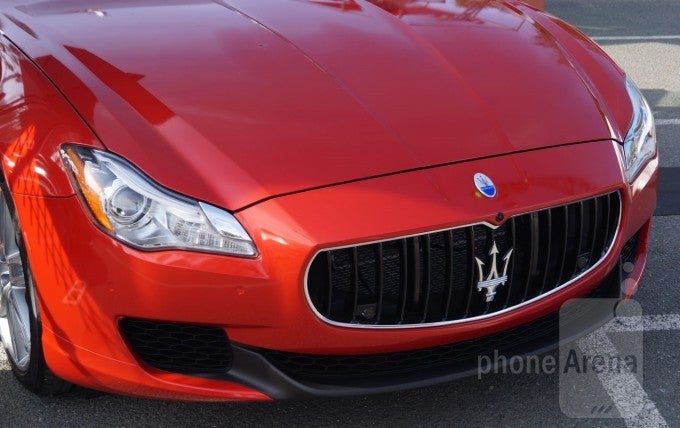 Android Auto made its debut a couple years ago. Since then, automobile manufacturers have been rapidly adopting this platform, often co-locating with Apple Car Play, for drivers to connect their smartphones seamlessly with their vehicles.
Perhaps it was inevitable, but the next logical step is for enabling car makers to integrate some of the vehicle operations
into
Android as a resident system in the vehicle itself. To prove the concept, Google had a few cars on hand showing off the Android In-car concept. Nothing fancy, a Hyundai, a Honda, a Mercedes, oh, and a
Maserati
.
Of course an Italian car is not
truly
Italian unless it is painted a lustrous red. As it happens, Google chose that vehicle to provide the full demonstration of Android In-car. However, the system does not require every vehicle to have a full touch-screen interface for vehicle functions. This Maserati was equipped with a Qualcomm Snapdragon 820-A (automotive), and of course, it is running Android N.
Some might consider this an incremental step, but when you consider a separate set of hardware is involved, it is actually worthy of a different name. This is not Android Auto, it truly is Android
"in the car."
Actually, it is not even that entirely, with a deep enough integration, it is Android "running the car." In our demonstration, Android In-car had a user interface that we have seen in Android Auto, plus manufacturer installed controls for the windows, sunroof, and HVAC.
One of the questions we raised was that of updates and the resiliency of hardware. Most people will keep a smartphone with a top-shelf Snapdragon for a year or two. However, it is not uncommon for someone to buy and keep a car for a decade or longer. Just as specifications get old, electronic components physically wear over time as well. Google explained to us, that the electronics involved were basically a module, which, in theory means important bits like all the microprocessors can be upgraded relatively easily.
There is no immediate timeline as to when we will see Android In-car to this extent, but given the fit-and-finish of the example we saw at work in the Maserati, this "concept" is not far off from becoming a reality in a wide array of vehicles.