When are Android devices getting face recognition hardware?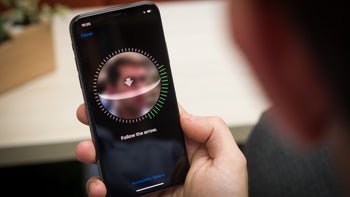 Android's Open Source Project is an interesting place to explore, as it may give you a brief idea what the future beholds for Android or, more accurately said, what Android beholds for us, the users.
Recently, a line of code was discovered, which may have inadvertently hinted at possible support for facial recognition in a future Android version. Nothing special, you might say, and you might be right, but this code has raised an important question: when are Android devices actually getting a hardware-enabled facial scanning technology?

Software-enabled facial recognition has been part of Android phones ever since the 5.0 Lollipop update of the OS, which added the "Trusted Face" feature. It allowed you to unlock your device by just looking at the camera, but the feature was far from flawless and was rarely used. Ever since then we've seen facial recognition on various devices, namely the
OnePlus 5T
, which, by the way, does it really, really fast. However, software facial recognition is kind of unreliable due to the fact you can make your way through the authentication process via shenanigans.
Iris scanning was as close to hardware biometric authentication as Android got. This feature made its debut on the Samsung Galaxy Note 7 handgrana... smartphone and used a dedicated camera that projected lasers to scan your eye. Iris scanning definitely had its flaws though, and it proved to be not fast or reliable enough either way. The technology is now available on Samsung's Galaxy flagships, including the S8 / S8+, Note 8, and S9 / S9+.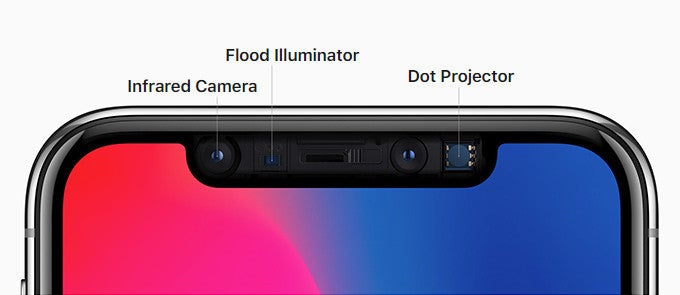 The advent of the
iPhone X
in September, 2017 has changed the entire face recognition game by introducing Face ID. It used the TrueDepth camera to create a 3D map of your face, revolutionizing the facial recognition process. Since then, inserting specialized facial recognition hardware in new devices is one of the top priorities for manufacturers, as it would make the authentication process faster and more secure. Unfortunately, this may not happen in the next year or two, as reported by top part manufacturers – Viavi Solutions Inc., Ams AG, and Finisar Corp.
The main reason behind the slowdown is the lack of parts needed to produce the vertical-cavity surface-emitting lasers (VCSELs), which are used to create a 3D map of your face. Bill Ong, senior director of investor relations in Viavi, says there will be some time before Android-based OEMs secure parts for the whole supply chain. However, he also added we might see at least two Android devices that have 3D sensing technology in 2019. Manufacturer's name was kept in secret, but was said to join the 3D sensing game by the end of the year.
You might wonder how Apple got ahead of its competition in the first place. Well, it's part of the company's aggressive supplying strategy, a recent example being Apple's $390 million deal with Finisar to secure VCSEL supplies for the near future. The Cupertino company was also
in talks with cobalt miners
to make sure it has enough of the precious ore for battery producing.
"Apple is always very focused on its supply chain,"
says Jon Erensen, an analyst of Gartner.
"When it comes to new technologies like this and implementing them to new phones, it's one of the ways that Apple can really can be aggressive, differentiate and take advantage of the position they have in the market"
, he added.
Speaking of Gartner, the research agency has predicted that by 2021 around 40% of all smartphones will feature a 3D mapping technology, which will play an important part in alternative reality endeavors as well as authenticating processes.