Android-based Nokia Normandy, aka Nokia X, shown off in a brilliant concept video
21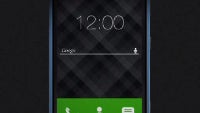 British TechRadar has been on a row lately, coming with a number of concept renders of yet unreleased devices. We've gotta say the team behind those is getting better, if its latest piece of work is any indication. As you gleaned already, we're, of course, talking about
the Android-touting Nokia Normandy
.
Obviously, there's still no hard evidence that such a device will indeed reach the market, though serial leaker, @evleaks, has once again fueled discussions about the possibility.
According to him, the phone will be dubbed the Nokia X
if it ever does make it. It goes without saying that the marriage between Nokia hardware and Google's OS has been something of a blissful prospect for many. Unfortunately, it does appear unlikely that such a device will make the cut once Microsoft takes over Nokia's handset division, seeing as it'll be a direct competitor to its Windows Phone 8 platform. Reality aside, we invite you now to take a look at the below concept video, showcasing the Normandy running on its own version of Android. The folks behind TechRadar obviously felt that Nokia would go ahead and profoundly customize the stock Android experience, and we tend to agree -- the Finnish company
does
have quite some experience with the software side of things. Let's take a look.