Android and BlackBerry smartphone users want iPads
43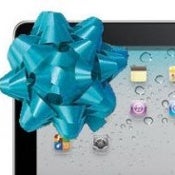 Apple's iPad
dominated the tablet market not only in terms of sheer volume, but also in terms of user satisfaction. Android tablet sales pale in comparison to the millions of iPads getting shipped every quarter, but sadly that wouldn't matter all that much if users were satisfied with them. A new survey from Maritz Research however found that even though Android smartphones are growing in popularity, this success doesn't really translate into tablets.
The company surveyed a pretty large group of people -
2,500 consumers
across the US. They were given 14 different tablets coming from 11 companies in order to determine which one would they choose.
Those of them who owned a BlackBerry smartphone were the most ready to part with RIM's ecosystem and 58% of them said they would flock to Apple's iPad, while only 8.5% wanted to get RIM's 7-inch PlayBook tablet.
Interestingly, Android smartphone users weren't that far behind in their readiness to jump ship - 41% of those surveyed said that they'd pick an iPad. However, many also wanted an Android tablet - 15% said they'd get the Amazon Kindle Fire and 19% of Galaxy Tab users were happy with their choice.
iOS users in contrast enjoyed staying in the ecosystem and 77% of them would buy an iPad.
The study also tracked real purchasing over the last three months and that's where the iPad was also in the lead with 50%. Curiously, the Kindle Fire which only went on sale mid-November got a 15% share in real purchases, which sounds like a great start.
"As the [tablet] market continues to mature and include more mainstream consumers, it is likely that there will be room for other [non-Apple] brands to flourish,"
Maritz senior strategic consulting director Michael Allenson concluded.