Android Watch face app Facer updates with Material Design, but no one can use it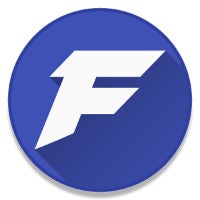 While there is an impressive array of Android Wear watch faces in the Google Play Store, there is an enormous world of watch face options that exist outside of that official channel. You'll find those rogue watch faces on FaceRepo, and one of the more popular apps used to manage and install those sideloaded watch faces is called Facer. Facer has pushed an odd update today that brings Material Design, but no one can use it.
See, Facer jumped the gun a bit, and has made its new update compatible with Android Wear 5.0. The trouble is that because the Lollipop update hasn't even started rolling out to Android smartwatches yet, this update is useless to just about everyone. If you use Facer, be sure your phone doesn't automatically pull this update too soon, or else you'll lose the ability to manage or edit your watch faces until your hardware gets the Android 5.0 push. And, even if you don't use Facer, but want to, it's best to wait on installing it until after you get the OS update on your watch.
Once you have gotten the Android Wear update, feel free to grab Facer, because it is a pretty sweet app. You can browse FaceRepo in the app, find faces optimized for either square or round watches, install them, and even customize the faces to an incredible degree. You can use the app to create your own watch face, or edit the layout, colors, etc. of an existing watch face.
Facer is also incredibly useful if you want to grab watch faces that have been banned from the Play Store for trademark or copyright infringement (not that we or Facer encourage such activities.) FaceRepo is where those banned Rolex or Mickey Mouse faces go when Google boots them; though, again, we obviously don't condone copyright infringement.
Download:
Facer
(repeat warning: Do
not
download until your watch is running Android 5.0W)