Android Silver still possible, or new Google Play edition devices instead
9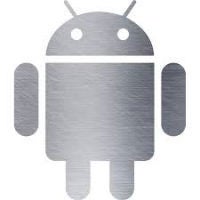 For a while now, we've been hearing about the fabled Android Silver program, which had planned to bring the stock Android experience to carrier stores, complete with support from Google. Unfortunately, the latest word is that
Android Silver
won't be happening for various reasons. But, there are still devices that were built with that program in mind, so what is happening with those smartphones?
According to
TKTechNews
, there are devices in production from both Motorola and HTC that were planned to be part of the first wave of Android Silver devices, and obviously those smartphones aren't just going to be put on a shelf somewhere. Interestingly, TK's sources are saying that Android Silver may not be completely dead, and Google is still trying to get the program off the ground. But, in the worst-case scenario where Android Silver won't be happening, the devices already in production will end up being new additions to the Google Play edition lineup.
No word on how long Google will keep trying to push through Android Silver, but the program hasn't sounded like it was doing too well, especially with the departure of Google's former Chief Business Officer Nikesh Arora, who had been spearheading the deals to make Android Silver work. It's unclear if Arora left and then Silver started stalling or the other way around, but we'll have to wait and see how committed Google is to the plan.