Android Silver program may be in trouble before it starts
36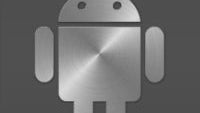 We've heard quite a number of rumors about the planned
Android Silver
program, which has been described as Google's way to get more "pure" Android devices into carrier stores with support directly from Google and without manufacturer custom software. Unfortunately, a new report says the program may be in trouble before it starts.
The Information
is claiming that the Android Silver program has already been put "on hold" mainly because of the departure of Google's former Chief Business Officer Nikesh Arora. Arora was said to be the man responsible for making the Android Silver deals with carriers, manufacturers, and retailers, but he left Google for SoftBank back in July. Although, the program may have been in trouble before that, as the report also says that companies had a "mixed reaction" to Google's plans.
Even employees within Google aren't filled with too much hope for Android Silver. Supposedly, some employees inside Google expressed "serious doubts" that Android Silver could be successful, even if the plan had gone on as expected. It looks like we might not get to see if that idea is right or not though, because Android Silver displays don't appear to be on the way any time soon.