Android O's picture-in-picture videos now supported by Google Chrome
6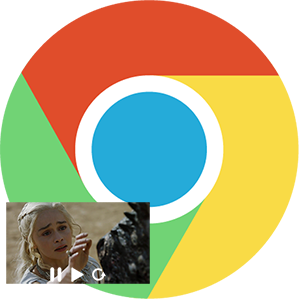 Admittedly, one of the cooler new features of
Android O
(which might be called Oreo or Oatmeal Cookie depending on who you ask) is its native support for picture-in-picture video. Just like on the iPad, Android users will be able to enjoy their videos thanks to a floating movable window that will run atop other apps. Superb!
Due to the fact that Android O is merely existing as a beta at the time of writing, few apps support this neat feature. YouTube and VLC are among the more popular names, but an even better-known app is joining the fray - Google's popular Chrome browser has recently also scored support for picture-in-picture video, which is probably good news for all enthusiasts out there that are living on the edge with Android O installed on their handsets.
To get Chrome's picture-in-picture video playback feature working you only need to launch said video in the browser and then just hit your Recent apps button twice. Voila, the app will get minimized but the video will continue to play in a tiny window that can get hurled around the interface.
Currently, only the
developer-centric version of Chrome
is confirmed to support the feature, but we are certain the regular version of the browser wouldn't take long to score it as well.