Android Messages 2.8 introduces a white navigation bar
9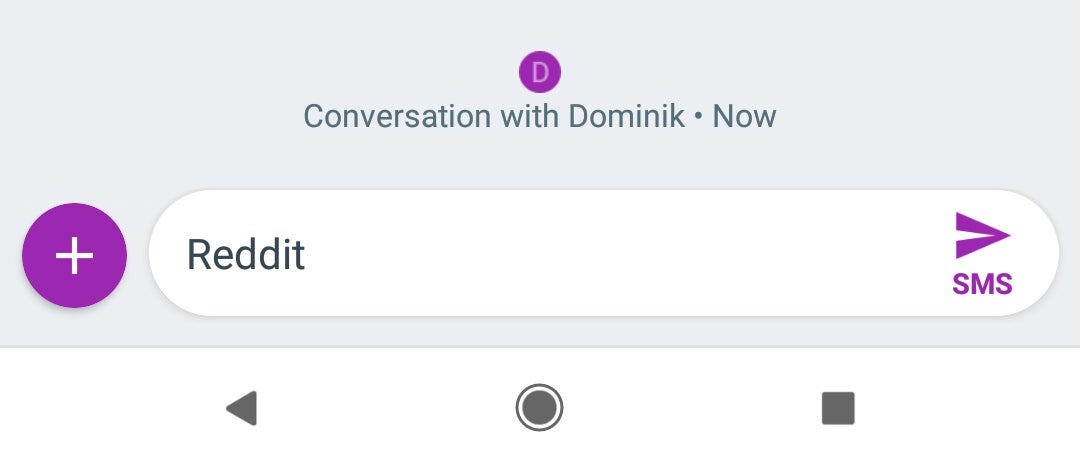 White navigation bar in Google Messages 2.8
image courtesy of Reddit user R0BBiNG
In November of last year, it became clear that Google has a plan to
mitigate screen burn-in on the Pixel 2 and Pixel 2 XL
by introducing light-colored nav bars in its apps. Well, to be absolutely fair, this won't negate the problem, per se, but rather "even out" the burn-in, so you don't end up with an imprint of the navigation bar at the bottom of the screen. The Google app and Google Photos were first in tow to receive the treatment, and now it's time for Android Messages to follow suit.
One of the biggest culprits for uneven screen burn-in on the Pixel 2 and Pixel 2 XL, as well as last year's models, is the persistent navigation bar that Google uses – a black stripe with bright, white buttons. Since the navbar is almost always on-screen, after extended use, it is bound to leave its mark on the OLED panel. Or rather, preserve the area at the bottom, while the rest of the screen gradually succumbs to burn-in, which results in a seemingly "negative" image of the nav bar at the bottom.
In version 2.8, Android Messages introduces a solid white navigation bar with gray buttons, in a bid to offset whatever uneven burn-in might have been caused on your Pixel 2 and Pixel 2 XL. No other notable features have been introduced in the update, which is rolling out now on Google Play.