Android Market now stocked with 80,000 applications, says Google, but will not work on tablets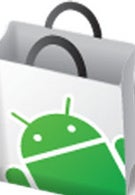 Remember when people used to wonder how many licks it took to get to the center of a Tootsie Pop? Now, the big numerical question is how many apps are in the Android Market. Google has just come up with the answer at the same time as the G2 was introduced by T-Mobile. After all, what better time to show off the growth of the Market now that the world's first Android handset has a true sequel companion.
According to the Mountain View based firm, 80,000 apps are now available in the Android Market. That is a 10,000 increase since July. Google VP of engineering, Andy Rubin confirmed the numbers. Crediting the open source nature of Android for the growth, he said, "On Android Market alone, the number of applications available to consumers has grown from just 50 applications two years ago to more than 80,000 applications today."
Last month, Google CEO Eric Schmidt said that sales of Android flavored phones are running at 200,000 per day, up from the 100,000 daily just two months earlier. The CEO said, "It looks like Android is not just phenomenal but incredibly phenomenal in its growth rate. God knows how long that will continue." More phones brings more demand for applications which should lead to continued growth in the Market.
One drawback is that the Android Market will not be available for Android powered tablets. Screen size and resolution appear to be at the heart of the problem and Google says that Android 2.2 is not optimized for the tablet form factor. The company says that versions of Android starting with the number 3 (like the 3.0 Gingerbread build), should support tablets, as we
reported
.
source:
FierceMobile