Android Market now allows sorting by version, device or rating
2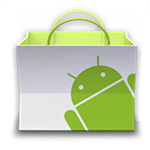 Almost a week ago
Google added some nice new bits of info
to the web version of the Android Market, adding version numbers and device info to rating, and when we reported that, we noted that the new information wasn't exactly the most useful, because there was no way to sort or filter the reviews to what was most relevant to you. It looks like Google heard that, and took it to heart.
Now, reviews on the web Android Market not only offer the app version number and device associated with that review, but you can sort reviews to show specific devices, version numbers and even ratings. For the star ratings, reviews can be sorted to any rating. But, with other filters there are still a couple limitations, but they are perfectly reasonable, and shouldn't make much difference for the common user.
When sorting by device, it is limited to "all devices" or a specific device that is associated with your account. This will make it much easier to find the relevant information. Also, with app version sorting, the only options are "all versions" and "latest", which again is exactly what we needed.
The only other filter that may be good to have is Android version number, but it's not all that necessary, and could uncover the rate of rooting and custom ROMs, which is something that Google seems to want to keep under wraps.