Android 9 Pie in the US: beta coming to Samsung Galaxy S8 and Note 8 right now!
4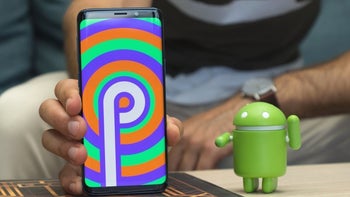 A couple of weeks ago, Samsung announced that owners of the
Galaxy Note 8 can now register to get a beta build
of One UI with Android 9 Pie ahead of the official release. Now, the beta program is kicking off.
Owners of unlocked
Galaxy S8
,
Galaxy S8+
, and Note 8 phones
can now enjoy the new software
coming in via an OTA update. Not a member of the program yet? Head into the Samsung+ app and open up the Notices sub-menu. If you manage to get a spot in the beta program, you should get the update any time now.
What's the big deal about this update? Samsung is re-designing its user interface to make it more efficient with the new foldable design that we are expecting to see, as well as more ergonomic of the super-long displays that have been trendy over the past couple of years. It also incorporates the new gesture-based controls, which come with Android 9 Pie and its new gesture pill.
Basically, it's the future of Samsung's UI, so it's understandable why fans are excited to get it as soon as possible. Now head to that Samsung+ app!