Android 4.4 KitKat coming to phone makers without a browser, but they can build their own
13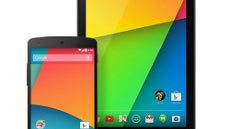 Phone makers are getting
Android 4.4 KitKat
from Google to play around with and start working on their handsets' updates, or brand new gear with KitKat. One developer, Maximiliano Firtman, noticed that the Chrome browser ships with the emulator, but not the actual KitKat package, which includes just WebView, if the companies want to build their own browsers around their Android distributions.
He probed Google, and it seems that if you want Chrome to come preinstalled with Android 4.4 KitKat, too, you'd have to shell out for a license, just like with the rest of the Google Apps package. Unless you build your own browser, that is, like Samsung or LG are doing on their Android handsets right now.
This fact won't affect end users, as manufacturers will either pay for the Google Apps package, licensing Chrome or the stock Android browser, or distribute the phones and tablets with their own take on Internet surfing, based on WebView.